Lawyer Limelight: Parvin Aminolroaya | Lawdragon
[ad_1]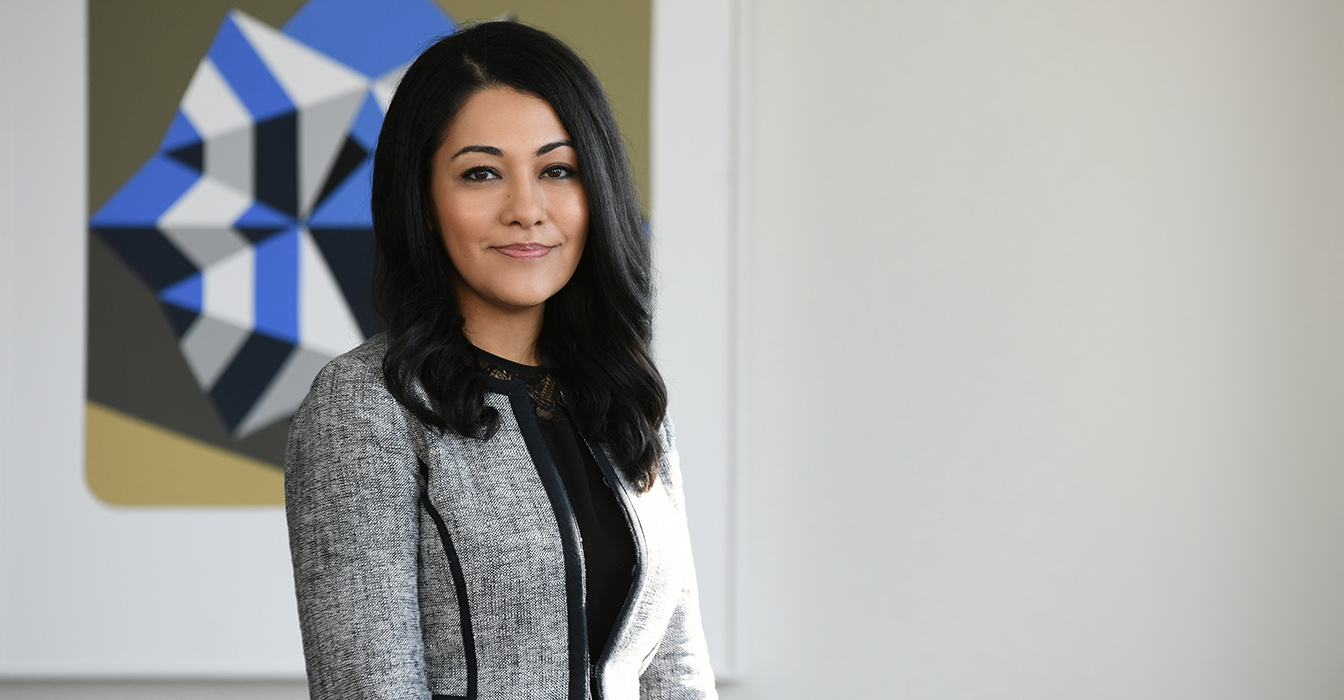 The elite corps of Lawdragon 500 plaintiff lawyers becomes ever more rarefied in the area of mass tort and class action cases, in which lawyers are called upon to win justice for thousands of victims across multiple jurisdictions. The stakes could not be higher, and the claims are often heart-wrenching, whether from faulty pharmaceuticals or other defective products.
Among the niche's emerging leaders is Seeger Weiss' Parvin Aminolroaya, who has played a critical role in high-profile matters, including the ongoing litigation over the opioid epidemic. The talented Seeger Weiss partner has risen through the ranks quickly since graduating from Benjamin N. Cardozo School of Law in 2008 – a feat she credits to a firm culture created by name partners Chris Seeger and Stephen Weiss, who have built one of the nation's most successful litigation firms. In her extra-practice work, Aminolroaya has focused on improving diversity in the profession.
Lawdragon: Can you describe for our readers the mix of work you do within your practice?
Parvin Aminolroaya: Over the last several years, I've worked on both class action and mass tort cases, representing plaintiffs who've been injured by corporate misconduct. The case In re National Prescription Opiate Litigation, addressing the decades-old public health crisis, is a great example. Both practices offer interesting and important work, though mass tort cases tend to go to trial more often. Trial is a really unique, and satisfying, challenge. It requires so much learning, strategizing, preparation and dexterity. But to go through that process and come out on the other side with a win is immensely satisfying. Whether it's a mass tort or a class action, it's ultimately about remedying injury and ensuring that justice is served.
LD: What are some aspects about class action and mass tort work that you find professionally satisfying? What keeps you excited about it?
PA: The cases I work on are high stakes and incredibly complex. With each case, I have to absorb a new subject and tackle a new field. I'm digging into the science behind an injury, the workings and standards in a particular industry, marshalling the evidence and working with experts to explain it all before a jury. It's interesting, it's difficult, but also very gratifying.
LD: Is there a recent professional achievement of which you're particularly proud?
PA: This January, I was appointed co-lead counsel in the In re Elmiron (Pentosan Polysulfate Sodium) Products Liability Litigation. Most of the plaintiffs in this litigation are women; they were prescribed Elmiron for interstitial cystitis, a chronic painful bladder condition, and suffered major eye injuries as a result. I'm looking forward to working to obtain justice for our clients and to be part of a leadership team that reflects the people we're representing: 18 out of 25 of us are women.
LD: Tell me about your career path. Also, what do you like about where you currently practice in terms of culture or other characteristics?
PA: Attorneys don't just become ready for MDL leadership positions on their own. Firms have to cultivate them. Junior lawyers need to be given work, given opportunities to develop skills in a variety of areas in a case so that they're prepared to tackle whatever a case throws at them. I credit Chris Seeger, Steve Weiss and Dave Buchanan at Seeger Weiss for investing that time and energy in me.
Chris and Steve have always looked for new opportunities for me. For example, Chris brought me into a trial in In re Testosterone Replacement Therapy Products Liability Litigation several years ago, which was my first real mass tort trial experience. He also invited me to argue before the Judicial Panel on Multidistrict Litigation. He supported my application for a leadership position in the Elmiron case. I've been able to step up to these opportunities because of the work I've put in and the years of experience I've had, but that door needed to be open for me to step through it. Dave, too, is a great teacher to the younger litigators at the firm. He's incredibly busy, but always finds time to think through issues or help more junior attorneys prepare for a first depo or witness examination.
LD: What do you do for fun when you're outside the office?
PA: When I'm at work, I'm there 100 percent. So when I can, it's great to disconnect. For me that means travel and hiking. I love to go places where I'm immersed in different languages, different cultures, and where there's lots of good food. Hiking works the same way, it gets me out of my day to day and into a different mode. Before the pandemic, my husband and I would combine the two. We went on a challenging hike through the tropical rainforest El Yunque in Puerto Rico, trekking along creek beds, up through trees, and across the rainforest in the mud. We also hiked Arenal Volcano in Costa Rica, which is still active! All our hikes have been local this past year. One of our favorite nearby spots is Surprise Lake in New Jersey.
LD: Are you involved in any pro bono or public interest activities? Please tell us what you find meaningful about your time serving them.
PA: A more diverse bar is a more effective bar, and much of my volunteer efforts have been focused on this issue. After graduating from law school, I served as vice chair for the Black Asian & Latino Law Students Association ("BALLSA") Alumni Group for many years. During that time, Seeger Weiss became the primary supporter of BALLSA's merit-based scholarship. I've worked with the Benjamin N. Cardozo Summer Law Institute, which introduces students from underserved New York City public junior high schools to a criminal justice and trial process curriculum.
At Seeger Weiss, I've helped launch the firm's Diversity Fellowship, which, in addition to a salary, awards recipients with a charitable contribution to a nonprofit organization of their choice in consultation with the firm. I think we're the first plaintiffs' firm to offer a program like this one, and I'm excited to welcome this new generation of attorneys to Seeger Weiss this summer.
[ad_2]
Source link